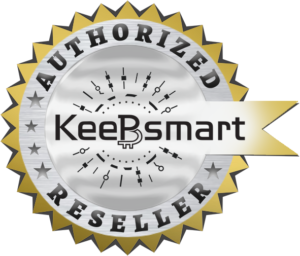 Trezor Model T – Hardware wallet
Unique model: Trezor Model T with large touch screen and SD slot. Open Source
Autorized reseller

14 day right of return

1-2 days delivery

Customer service
Free shipping for orders over 1000 kr
The Czech company "Trezor" was the first company in the world to invent a hardware wallet. New Trezor model T is really unique.
What is Trezor Model T?
The Trezor Model T is the next-generation cryptocurrency hardware wallet, designed to be your universal vault for all of your digital assets. Store and encrypt over 1000+ coins, passwords and other digital keys with confidence.
Securing with the Trezor T
Securing your digital assets has never been more straightforward with the Trezor Model T. With Trezor Model T, you own all of your data. It is not a token. It is your wallet, it is your keychain, it is your digital safe.
Owning your data with Trezor Model T
Trezor T keeps your keys safe.Your digital keys are the access keys to your coins and other data. TREZOR Model T stores these keys for you, and allows you to use them safely. Your keys never leave the device, as the device is completely isolated.
The Trezor Model T is easy to use
Designed for your confidence and ease-of-mind, Trezor T allows you to be certain even during complex operations. The Model T features a touchscreen, giving you an intuitive and convenient interface to verify and approve all operations.
Backup Trezor Model T
To make backups easier, Trezor helped to create the standard recovery seeds (BIP32/39/44), meaning you can simply recover your entire wallet by using the 12/24 word recovery seed if you lose your device.
Store your passwords safely.
Passwords are individually locked with the Trezor Password Manager, using your digital keys. Secrets are released one by one, and only after physical confirmation on your Trezor T.
Reinforce your accounts with U2F.
The Trezor T can also serve as your U2F hardware token. In comparison to standard tokens, TREZOR T fully utilises its screen to inform you about the authentication request before you approve it. It is also backed up with your seed.
Technicals
Dimensions ; Weight Size: 64 mm x 39 mm x 10 mm (2.52 in x 1.54 in x 0.39 in) Weight: 16 g (0.56 oz) USB-C connector for connecting to the computer or mobile phone.
Transparent Security
Audited by security researchers, verified by its track record. Trezor do not have anything to hide from you; they follow the open-source ethos. The Trezor Model T is CE and RoHS certified, so it meets all quality, reliability, and environmental standards. It's fine to take your Trezor T with you on a airplane. Like all modern electronics, the X-Rays won't hurt it. CPU 168 MHz embedded ARM processor (Cortex-M4) running a custom developed system, the Trezor Core Screen Bright color LCD – 240×240 pixels. CPU 168 MHz embedded ARM processor (Cortex-M4) running a custom developed system, the Trezor Core